CHANGE THE WAY YOU TRAIN WITH SMALL GROUP TRAINING
Our small group personal training classes are designed to help you get fitter, leaner and stronger in ways that are challenging but sustainable. There's never more than six members in each class, so you get all the benefits of training in a group dynamic, while also getting personalised coaching and support.
There's a class that will suit you, whatever your level. If you're a beginner, or returning to exercise after a break, we will help you build up your strength and fitness over time. 
If you're an experienced gym-goer, we've also got you covered. The small class size enables us to coach individually and effectively. We can therefore scale up your training and keep you progressing. 
If your goal is fat loss, we also run Team Get Lean four times a year. Team Get Lean is a ten week nutrition group coaching programme, led by our Head of Nutrition.
Whatever your fitness goals, we're in it with you for the long term, and our expert team of personal trainers have thousands of hours of experience. We don't do quick fixes, but help you build meaningful, sustainable change. 
Try us out for 28 days for just £149*
*Subject to availability. New and returning members only. 28-day trial consists of 1:1 initial assessment and 12 small group classes over 28 days. The 28-day trial membership starts the day of the first session. Trial memberships are non-refundable.
START WHERE YOU ARE.
BE THE BEST YOU CAN BE.
Our small group personal training is for everyone, whatever your current level of fitness. We have different fitness classes to suit different levels, and our expert personal trainers tailor the sessions to suit your training needs.
TRAINING BUILT
AROUND YOU.
With multiple classes running each day, it's easier to train at a time that works with your day, and booking on our app gives you maximum convenience. Training in a small group also gives you the benefits of personalised training while being a more cost effective option.
NOT YOUR AVERAGE
FITNESS CLASS.
Classes run on a six-weekly schedule, building your skills and technique as well as your fitness, stamina and muscle. Then we switch up the content, keeping it fresh, fun and challenging. The progress you'll see over the six week cycle will boost your motivation and reinforce the habit of training consistently.
Our classes
WHOLE BODY (UPPER EMPHASIS)
WHOLE BODY (UPPER EMPHASIS)
Weight training with an emphasis on upper body. Perfect for beginners.
WHOLE BODY (LOWER EMPHASIS)
WHOLE BODY (LOWER EMPHASIS)
Weight training with an emphasis on lower body. Perfect for beginners.
ARMS & CORE
A high volume (lots of reps) weight training class to sculpt the arms, shoulders and torso.
LOWER BODY
Weight training that's focused on the lower body.
UPPER BODY
Weight training that's focused on the upper body. 
FIT
Focused Interval Training (FIT) is an all bodyweight and medicine ball workout, which will get your heart rate pumping. Fast paced, very short rest periods and lots and lots of reps! The fitter you are the more reps you do! FIT is not only an awesome workout it is a great way to test your fitness and work capacity.
PUNCHOUT
This is not a boxercise class! Punch Out is a technical boxing class that will teach you how to throw a punch from the ground up. Expect various combinations on the punch bags, pads and paddles. Gloves up and heart rate up (the latter is a certainty).
METCON
Metabolic Conditioning (MetCon) is a high intensity class that will test both your physical and mental strength along with your ability to recover between bouts.
Crash mat sprints, weighted carries, inertia waves, assault bike, battling ropes, wall balls, VersaClimber, The Jammer and kettlebells make up a large part of the programming. A truly testing class.
MAG 6
Fast-paced whole-body weight training complexes (combinations) that will challenge your strength and cardiovascular fitness at the same time.
What Proathlon members say
Meet the team
Every class is led by one of our experienced personal trainers, who has the expertise to give you the personal support you need.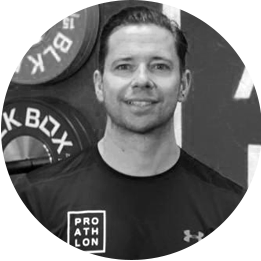 Richard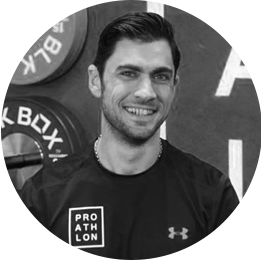 Gavin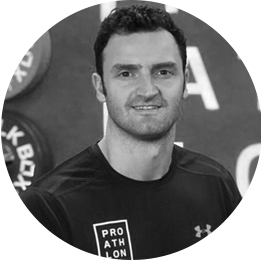 Simon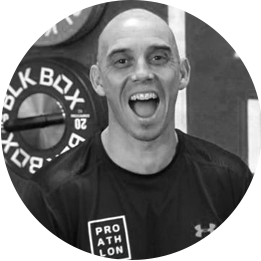 Ryan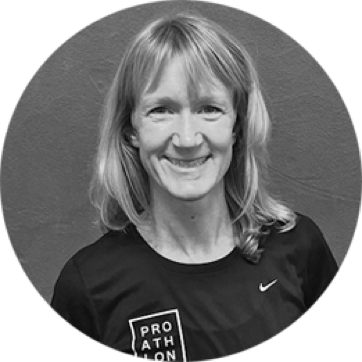 Rachel
Book a free consultation
Leave your details and we'll get in touch to arrange a consultation to discuss your goals.