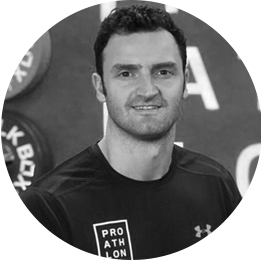 "My team and I are highly experienced trainers that know how to effectively coach busy city professionals to get fitter, leaner and stronger. In addition to your training sessions in the gym, you'll have access to our online training lab; a nutrition & lifestyle education platform.
We provide a full wrap around service, we are with you every step of the way and we will get you into the best shape of your life"
Co-Founder – Simon Jackson
A full wrap around service

Initial assessment & goal setting session

Bespoke training programme coached by one of our experienced trainers 3x per week

Access to our online training lab which includes;
Our 10-topic education programme – to boost your knowledge, awareness and interest in your nutrition, diet and lifestyle. Meal plans, recipes and recommendations for eating around St Paul's cathedral

Regular body-composition testing

24/7 CONTACT WITH YOUR TRAINER
See what our members say…
Get Started
8 WEEK GET FIT
Our 8-week Get Fit Programme of structured exercise and nutritional support, accountability and education will give you all the tools you need to lead a healthier lifestyle going forwards.
12 WEEK GET LEAN
Do you want to lose fat, get lean and look great?