Be your best
Personal training at PROATHLON is the full package. The PROATHLON Method includes initial and ongoing assessment, a dedicated trainer who's with you all the way, a tailored nutrition plan created by our Head of Nutrition, and access to The Training Hub, our Facebook community that's full of nutrition education, recipes, mobility and training information. 
Join us in our private gym on Ludgate Hill, opposite St Paul's in the City of London.
Book your FREE consultation today
We create completely bespoke personal training programmes that challenge you to meet your goals, taking into account your current level of mobility, your training and injury history, your stress load and ability to recover, as well as the demands on your time.
EXPERT TRAINERS
Our expert trainers have tens of thousands of hours of hands-on coaching experience. They know how to tailor a plan and a session to meet your overall goals and your needs on the day.
NUTRITION COACHING
We don't do quick fixes when it comes to healthy eating. Our resident nutritionist will create a plan for you that supports both your goals and your lifestyle, setting you up for success in the long term.
ACCOUNTABILITY
We care that you meet your goals and will push you and support you until you reach them. This is the unseen and most important part of personal training with PROATHLON and where we differentiate ourselves from others. We're in it together.
THERE WILL NEVER BE A BETTER TIME THAN NOW
We understand it can be hard to commit to a new fitness plan. 
Clients tell us:
"I'm too busy"
"I need to wait until this project is finished or this social event is over"
"I've tried it all before and nothing works for me"
"I need to get fitter BEFORE I join a gym"
We tailor our plans to work with you, not against you. We work around demanding jobs and busy social lives, and give you the tools to navigate tricky situations and stay on track.
Start now, build consistency and gain momentum, and you'll be able to look back in six months and see how far you've come.
One to one personal training at PROATHLON goes way beyond the training session. The PROATHLON Method includes programmes designed around you, a nutrition plan and education from our qualified nutritionist, regular check-ins and direct contact with your expert trainer.
What Proathlon members say
Meet the team
Our expert team are dedicated to your success and on hand to support you all the way.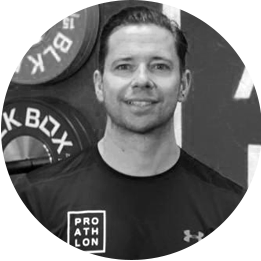 Richard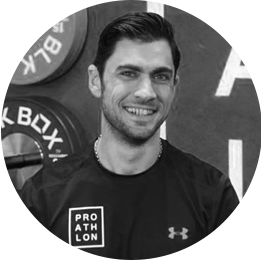 Gavin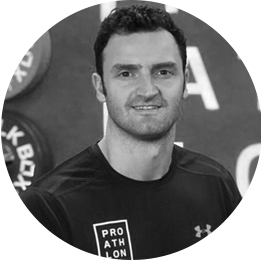 Simon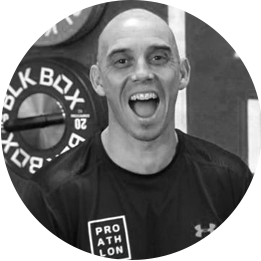 Ryan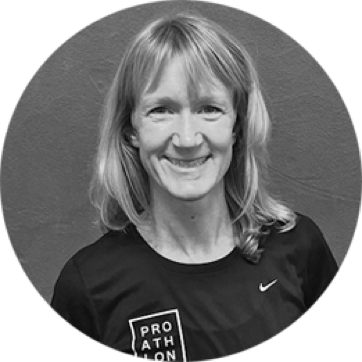 Rachel
Book a free consultation
Leave your details and we'll get in touch to arrange a consultation to discuss your goals.